Skip navigation
Coppertop News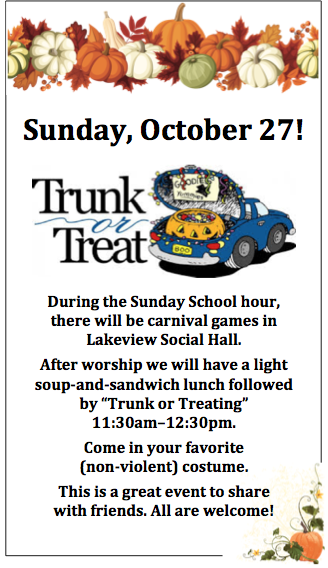 Please join us as we welcome Ardell and Gordon (Gordy) Graner back for a visit on October 28. The Graners are missionaries FUMC has supported for a number of years. Following 23 years in Bolivia, they have now served in the Dominican Republic since April 2013. At this time they are in the US for a few months in order to visit half of their sponsoring congregations to thank and update us on their adventures.
This opportunity to welcome, thank, and hear from the Graners will take place on Monday, October 28, 5–7pm in Lakeview Social Hall. The gathering will include a potluck (so please bring a dish to share), informal social time, and a presentation by the Graners, followed by an open discussion including a question-and-answer session.
The Graners are engaged in a multi-faceted, robust ministry in the Dominican Republic, including a fascinating solar oven ministry. So come and learn about solar ovens from Ardell and get additional insights from Gordy, who, a few years ago, was writing a book titled "Why Lunatics Make Good Missionaries." Do we suspect a sense of humor here? Come and find out for yourself.

Your Fall Opportunity Booklet has been sent to you and is available at the Welcome Center at church. You can also find it online here.